New Retail Uptown: The B Tower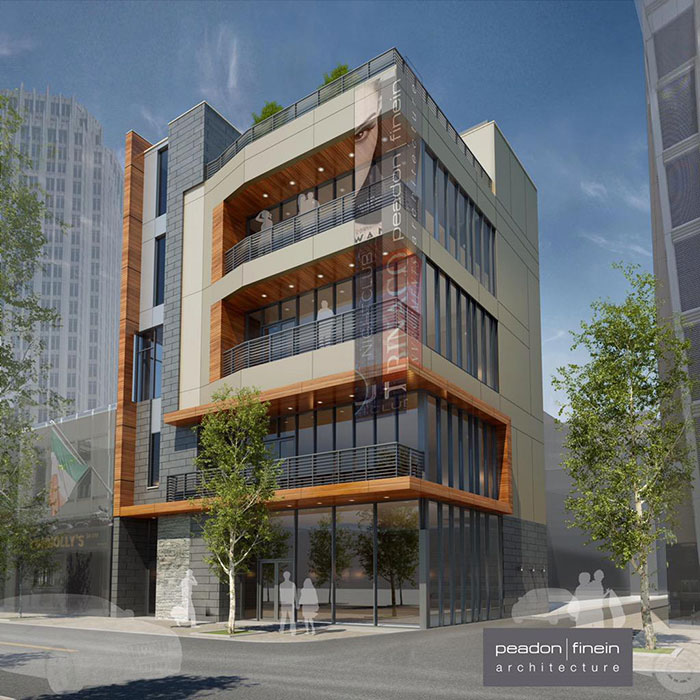 Bianco Investments is in the process of creating a new, 4-story tower on 5th St next to Connolly's, in the restaurant's existing patio space.
The new building will include 15,000 sf of retail space, sidewalk improvements, and a new roof-top bar on top of Connolly's.
The goal is to keep the retail spaces local in nature, however, there are talks with a few trendy national chains. The project is estimated to take 14 months to construct with completion being end of 2016.
More images and information can be found at this link.